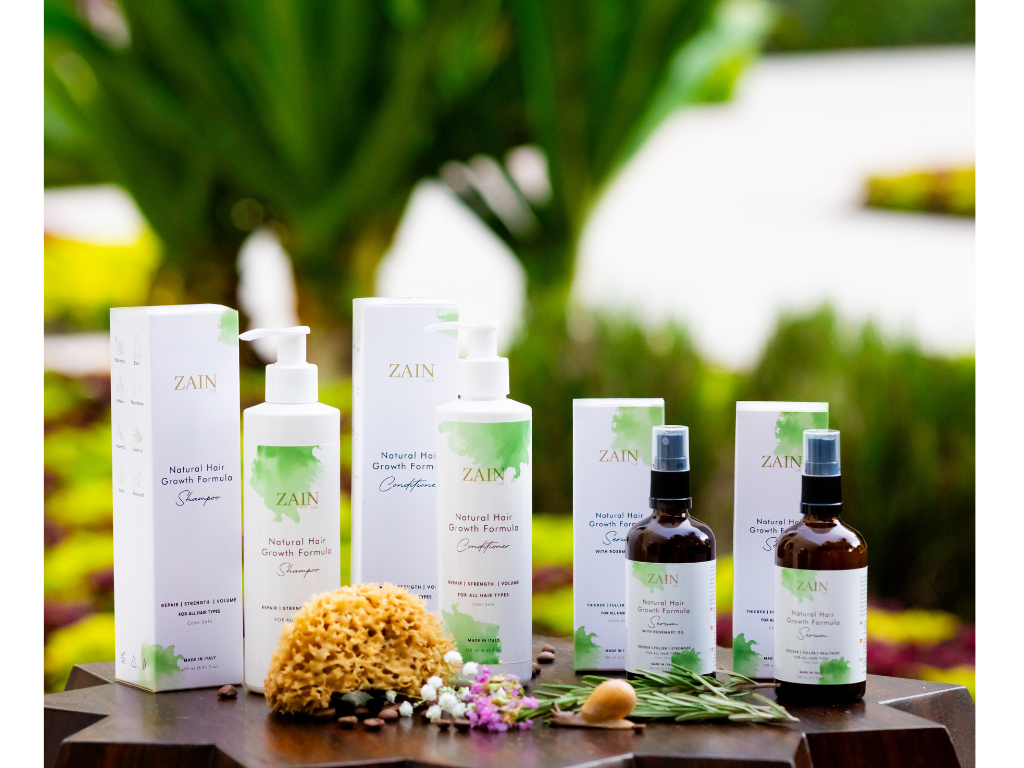 THE ZAIN1.618 DIFFERENCE
Introducing our extraordinary Natural Hair Growth Set that pampers each strand with the regal touch it deserves. A masterpiece crafted with an exclusive blend of Italian opulence. Infused with the enchanting fusion of snail mucin's rejuvenating touch, biotin's fortifying strength, timeless allure of Italian Rosemary, and the luxurious richness of castor and jojoba oils.
This 100% Natural formula with low pH transcends traditional haircare. Unleash the potential for remarkable growth and a beautifully healthy appearance, as each ingredient harmoniously nurtures your hair'swell-being. Elevate your hair care routine with the essence of Italy's finest, and let your hair flourish in the embrace of true luxury.
"Gentle Face Wash is a skin savior! My sensitive and acne-prone skin has transformed since using it. The gentle foam leaves my skin refreshed, breakout-free, and glowing. Highly recommended!"
ZAIN1.618
 "Hair Growth Set smells heavenly and works wonders! The shampoo and conditioner leave my hair feeling fresh and soft, and the mimosa scent is a delightful bonus. Most importantly, my hair has grown thicker and healthier, making this set a game-changer. Highly recommended!"
ZAIN1.618
"Hair Growth Set is incredible! My hair feels nourished and silky, and the hair growth serum is very effective. My hair got thicker and stronger."